---
NEWS
Key Energy 2020 - Rimini
Key Energy where energy meets the future. It is the leading fair for renewable energies in the Mediterranean area. Focus on photovoltaic and storage, solutions for the energy efficiency in the industry and residential, solutions for sustainable intermodal and connected mobility.
ETS will also be present this year, from 3th to 6th of November 2020, as the only official MAN importer for Italy and Austria for stationary motors and as Italian MOTORTECH importer.
In this important event, ETS will present its preventive assistance program on stationary MAN engines, without forgetting the original MAN and MOTORTECH spare parts for the engines that will be in exposure to be admired by the public. You can not miss, come visit us, we are waiting for you!

ETS – Engine Technology Solutions
Official importer of stationary MAN engines | Original spare parts MAN | Biogas and diesel engine service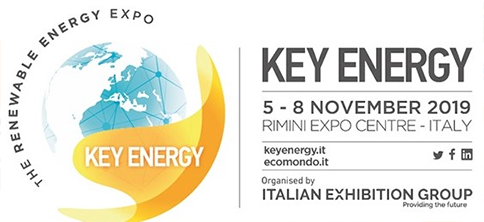 Key Energy dove l'energia incontra il futuro. È la fiera di riferimento delle energie rinnovabili per l'area mediterranea. Focus sul fotovoltaico e accumulo, soluzioni per l'efficienza energetica nell'industria e nel residenziale , soluzioni per la mobilità sostenibile intermodale, connessa.

ETS sarà presente anche quest'anno, dal 5 all'8 novembre 2019, come unico importatore ufficiale MAN per l'Italia e l'Austria per i motori stazionari e come importatore italiano MOTORTECH.

In questa importante manifestazione, ETS presenterà il proprio programma di assistenza preventiva sui motori MAN stazionari, senza tralasciare i ricambi originali MAN e MOTORTECH per i motori che saranno in vetrina per poter essere ammirati dal grande pubblico.
Non potete mancare, venite a farci visita, Vi aspettiamo!

ETS – Engine Technology Solutions
Importatore ufficiale motori stazionari MAN | Vendita ricambi originali MAN | Servizio assistenza motori a biogas e diesel
Energy is Quality

ETS-Engine Technology Solutions is a leading provider of engines for power generation and heat. As the official importer of MAN and Motortech for Italy and Austria, ETS is at the top of the industry, offering the highest range of products in performance, reliability and technical features and a full after-sales support with original spare parts, guarantee of uncompromising quality. ETS is ISO 9001 certified and also offers rental service of generators, where it can rely on proven experience.

http://www.man-engines.com/en/en.jsp

http://www.motortech.de/

ETS Brochure