---
NEWS
Urgent measures regarding the containment and management of the epidemiological emergency from COVID-19
Dear customers,
We hereby inform you that following the evolution of Urgent Measures regarding containment and management of the epidemiological emergency from COVID-2019, our services may be delayed or reorganized at the last moment with or without notice, depending on the updating of the Regional Ordinances.
We are all aware that the situation is of an exceptional and extraordinary nature, we inform you that the company operates and intends to operate in the absolute rigor of the provisions that the competent authorities demand or oblige.
We apologize for the inconvenience that this situation may have, and we work hard to do our best by containing any inconvenience.
Sincerely,
ETS – Engine Technology Solutions
Official importer of stationary MAN engines
Original spare parts MAN
Biogas and diesel engine service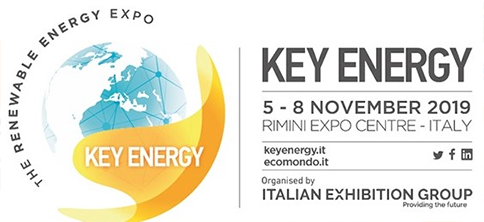 Key Energy where energy meets the future. It is the leading fair for renewable energies in the Mediterranean area. Focus on photovoltaic and storage, solutions for the energy efficiency in the industry and residential, solutions for sustainable intermodal and connected mobility.
ETS will also be present this year, from 5th to 8th of November 2019, as the only official MAN importer for Italy and Austria for stationary motors and as Italian MOTORTECH importer.
In this important event, ETS will present its preventive assistance program on stationary MAN engines, without forgetting the original MAN and MOTORTECH spare parts for the engines that will be in exposure to be admired by the public.
You can not miss, come visit us, we are waiting for you!
ETS – Engine Technology Solutions
Official importer of stationary MAN engines | Original spare parts MAN | Biogas and diesel engine service
ETS is always active and enterprising regarding the engine care and its customer's satisfaction.
Far from not fall behind and don't even loose important updates on latest news, ETS organizes courses for installation, service and reparation of gas engines. These are addressed to sector operators, mechanics of assistance's centers and spare parts sellers. The program of the courses is based on a full immersion divided between theoretical and practical application on the engines, with a final test that provides for the delivery of a passport that qualify the owner as "ETS technician".
The link that is beneath permits the reading of an article taken from the prestigious magazine "DIESEL" that praise the ETS course as necessary for an high technician quality, essential element that characterizes our company's high standard.