include("banners_laterali.inc.php"); ?>
---
NEWS
New MAN E3872 gas engine 44.0% more efficient and 735 kW output from only 12 cylinders
Variants for biogas and natural gas; effective mechanical efficiency of 44.0%; single turbocharger concept, steel pistons and pre-chamber combustion process, hydraulic valve lash adjustment
MAN Engines showcases its new MAN E3872 series for the first time at the Biogas Convention & Trade Fair. It is designed as a four-stroke spark-ignition gas engine with a displacement of 29.6 litres, a bore of 138 mm and a stroke of 165 mm. With the 735 kWmech it produces, MAN Engines is now able to supply gas engines with a significantly higher power output. At the same time, the engine manufacturer from Nuremberg, Germany, is remaining true to its philosophy of achieving high power density. Thus, the new MAN E3872 series is based on the proven and compact platform of the 25.8-litre MAN E3262. "MAN Engines is synonymous with robust engines that take up very little space. The impressive output of 735 kWmech from a 12-cylinder engine is a customer-oriented solution with undeniable added value in terms of serviceability, maintenance and operation costs," says Reiner Roessner, Head of Sales at MAN Engines.
To achieve a significantly increased output of 735 kW, MAN Engines engineers have incorporated numerous conceptual innovations. This means that empirical data from many millions of operating hours are available. Other fundamental differences mainly concern the changes made to the turbocharger concept, the combustion process and the cylinder heads.
Pre-chamber spark plugs, which have been specially adapted to the combustion chamber, also have a positive effect on the acceleration of combustion, as they cause the gas to ignite at several points in the newly designed combustion chamber. In addition, the combustion stability in low NOx operation has improved even more.
As part of the transition from the stationary natural gas engine portfolio to the «hydrogen-ready» state, the new E3872 engine will also be designed to run with a hydrogen additive if operated on natural gas.
The natural gas variant of the turbocharged E3872 engine achieves nitrogen oxide values ​​of 250 mg/Nm3 NOx, while the biogas variant achieves 500 mg/Nm3 NOx. The CHP or genset manufacturer could easily achieve future nitrogen oxide limits of 100 mg/Nm3 NOx using an exhaust after-treatment system.
Energy and Confidence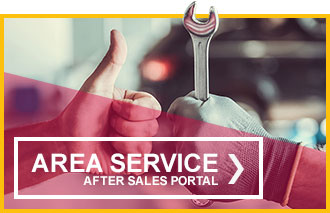 One of the strengths of ETS is the after-sales service: flexible, fast and competent, able to support customers in all situations. The exclusive use of original spare parts and the expertise of technicians add up to the speed of reaction, guaranteed by the constant availability of a fleet of vehicles fully equipped for all types of maintenance / repair.